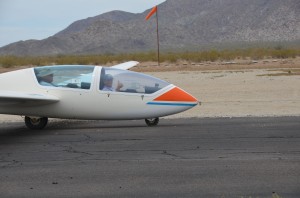 Here he goes! This is my Danny on his first gliding flight. His wondermous staff gave it to him for Christmas this last year and yesterday was the first opportunity to make it happen. He was a little ambivalent beforehand, but ended up enjoying it quite a bit! I have to admit to being jealous. I know! Not a good trait for a woman of a certain age. You'd think I could be more mature. I have always been a little (ok, a lot) of an adrenalin junky and when he took off, I couldn't help imagining myself in his place yelling, 'Waaaa-hooooo!'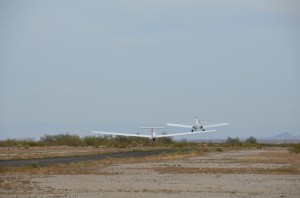 up, up and away!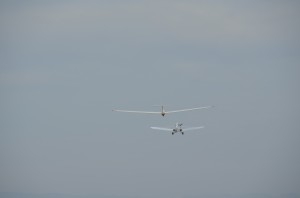 i'm not jealous. i'm not jealous. i'm not jealous.
So those of you who are wondering what to give me for my birthday, this (or sky-diving; I'm not picky) would be GREATLY appreciated.
And see how clever I was making Danny's present All About Me Me Me??
I know. Shameless.
*grin